Sweets for your Sweet: An Insider's Guide to Ranking Valentine's Day Candy
St.Valentine's day is the perfect time to celebrate romance, friendship, and love. Every year on February the 14th, we commemorate this special day by showering our loved ones, whether they're our partners, friends, or family, with lots of affection and gratitude. Couples are often seen spending time together, whether it's a fancy dinner, a charming picnic, or an exceptional home-cooked meal. Exchanges of roses and romantic letters are exchanged between significant others.
Candy is often associated with Valentine's Day as a sweet treat given as a gift to loved ones. It's a popular way to express affection and celebrate the holiday of love. Many candies, such as chocolates and heart-shaped sweets, are marketed specifically for Valentine's Day, making it an iconic part of the celebration. Sweeter than a love note, candy is the perfect match for Valentine's Day Celebrations!
Which is why I am here to tell you which sweets are actually worth your money and which ones should be kept on the shelves.
1. Brach's Conversation Hearts
0/5 Stars
Starting off negative, Brach's Conversation hearts are possibly the worst Valentine's candy. There are many reasons as to why I feel strongly about it. First of all, it is no different than eating chalk. It has a really odd consistency and just overall unusual feeling. It also has possibly the worst flavors. With the top ones, Wintergreen and Orange. You can tell that someone was really bored when they created wintergreen. This one is a hard no from me. 
2. Fun Dip Valentine's Day edition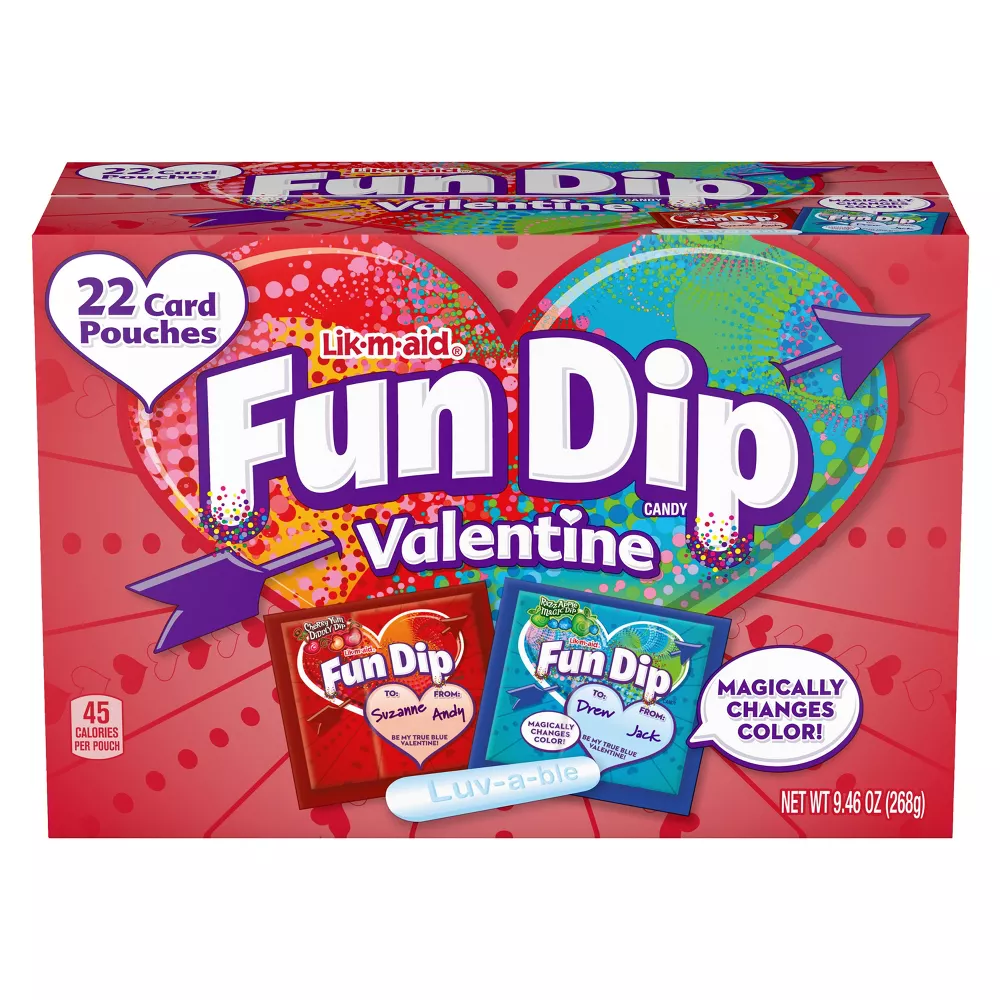 3/5
This right here, is in fact an all time favorite. Filled with nostalgia, this candy to me is the ultimate definition of Valentine's day. I remember in elementary school, a Valentine's day wouldn't be a Valentine's day without fun dips. However, it does have some flaws, ones I manage to overlook, but are still present. The stick has no taste, no flavor. And yet again, another candy that resembles chalk. Not only does it look like it, but it is what I would imagine chalk would taste like. And for that simple reason I can't rank it too high.
3. Sour Patch Kids Hearts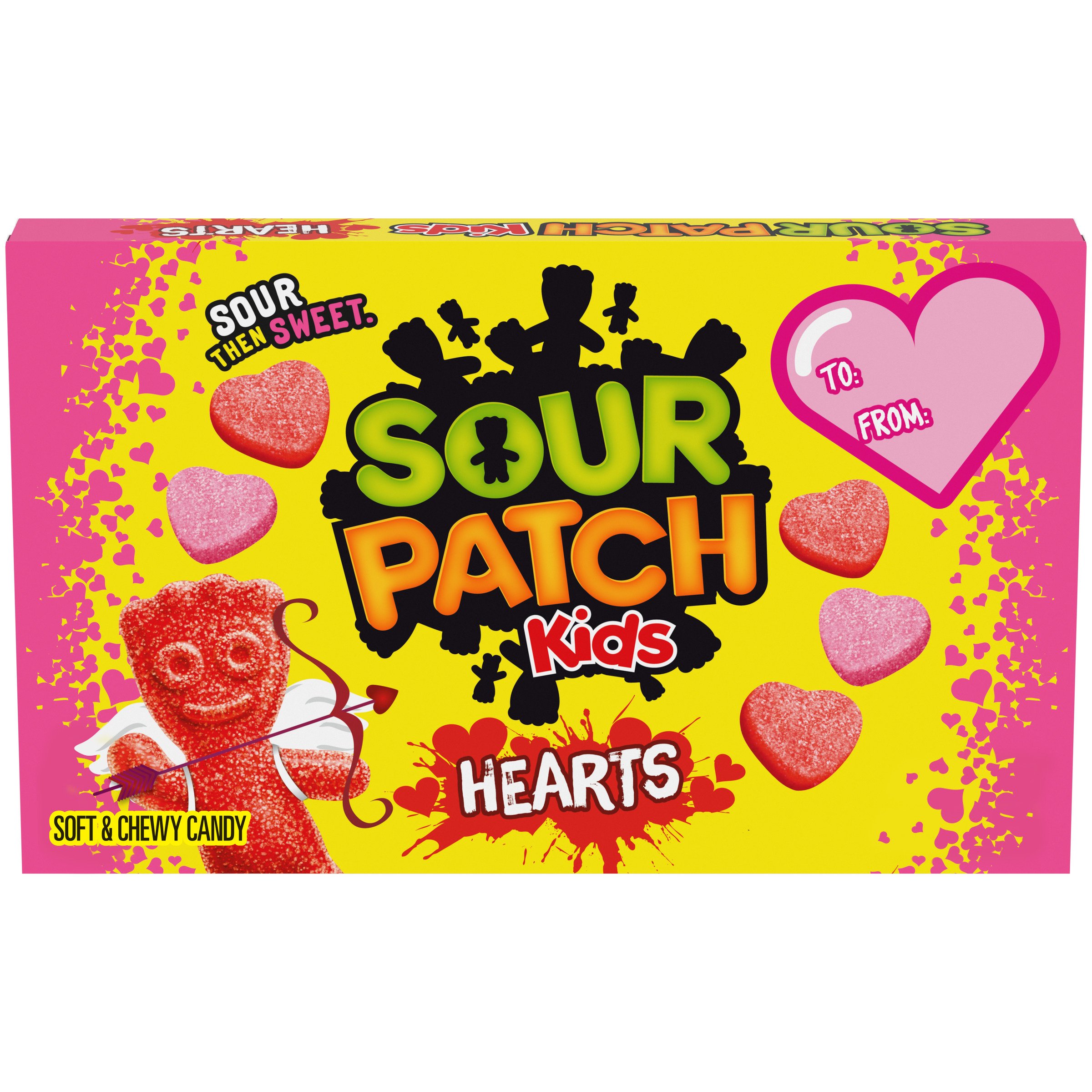 4/5
You simply can't go wrong with sour patch kids. They are the perfect combination of sour and sweet. The soury coating, with the soft sugary inside creates the perfect balance. The flavors are great, Redberry and pink strawberry. Both flavors that are guaranteed to sweeten your Valentine's day. It's simple, it's cute, what is there to dislike? And the only reason I give it a 4 out of 5 is because it isn't too special. 
4. Ferrero Rocher Valentine's Chocolates Heart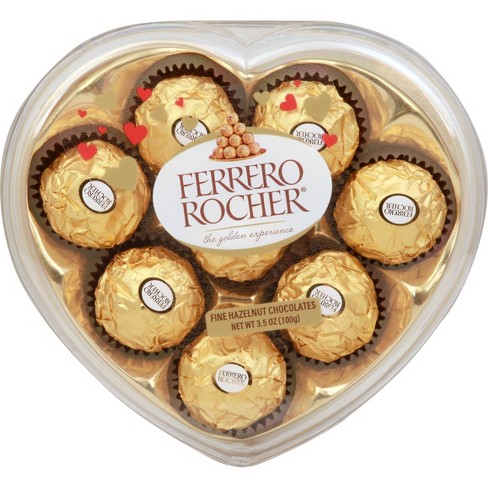 4.5/5
Ferrero Rocher is possibly one of my favorite chocolates, so I may be biased. The combination of the walnut with the chocolate is just to die for. And this mini heart makes for a great addition to your Valentine's gift. It's adorable and the chocolate is out of this world. The only reason this candy isn't receiving a 5/5 star review from me is because Ferrero Rocher tends to be pricer for a really small quantity of chocolates but it's definitely worth it!
5. Favorite day Valentine's Day Pink & Red Frosted Cookies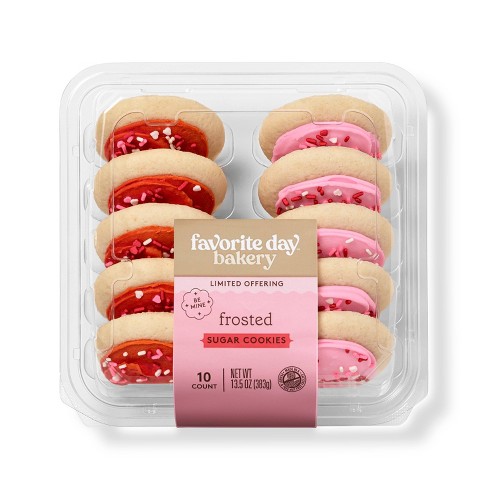 2/5
These cookies are practically the worst cookies I have ever tried in my life. It tastes and feels like you are chewing on a raw cookie. It is far too soft and you're guaranteed a stomach ache from just one bite. The only reason I even considered giving it a 2/5 stars is because it's cute and festive. Other than that, you are much better off leaving these cookies on the shelves rather than bringing them home with you. 
6. Hershey Kisses
5/5
Last but not least, I had to end this list with a perfect scoring candy. A chocolate worthy enough of a 5/5 stars review. Hershey kisses are the best chocolates to exist. They are the best consistency and acquire the best flavor. Their iconic shape and name spread love through Valentine's day. 
In the end, it's all about personal preference and taste. When it comes to selecting the perfect candy for your Valentine's Day celebration, there is no one-size fits all solution. Each candy has its own unique flavor and texture, making it special in its own way. Whether you opt for rich, dark chocolate truffles, tangy fruit flavored gummies, or smooth and creamy caramels, each option is guaranteed to bring a smile to your face and a touch of sweetness to your day. 
Moreover it is important to consider the recipient's taste as well. If your Valentine has a sweet tooth and loves chocolates, then a box of assorted chocolates would make a wonderful gift. On the other hand, if they prefer something more fruity, a bouquet of gummy candies in bright colors would be a perfect choice.
And let's not forget, by waiting until tomorrow, you can score 50% off all your favorites!
Your donation will support the student journalists of Cresskill High School. Your contribution will allow us to purchase equipment and cover our annual website hosting costs.